Our trainers have trained and taken part in the toughest clubs and leagues in Singapore. We have committed our youth to this sport and won many medals for Singapore and our clubs. We imbue ourselves with the highest standard of sportsmanship and resilience. We take pride in coaching the next generation of players with our years of experiences and trainings.
---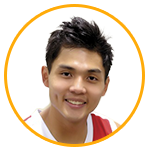 Founder, Coach Wong Wei Long
Wong is a Graduate from Nanyang Technological University, with a Degree in Electronic Electrical Engineering. Wong is in the coaching industry for more than 10 years where he has impacted local and international students through the game of basketball. To many, he is their role model for excellence as he has excelled being a student-athlete in his time.
Wong Wei Long Elite Basketball Camp at OCBC Arena Stadium featured by The Newspaper
SG

National Men's Basketball Players
---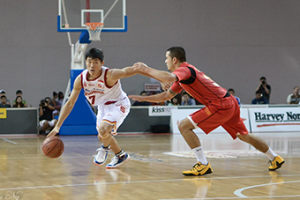 Wu Qing De
Senior Coach & Singapore Slinger's Player
Experience: 8 Years
Biography: At a tender age of 19, Qing De was invited to join the Singapore National Basketball Men's team and has been a member of the team ever since. Qing De then started with the Singapore Slingers as a part-time player, and later on deferred school for a year in order to pursue his professional career with the Singapore Slingers and entered the organization as a full-time player.
Wu Qingde – Player of the Game | ASEAN Basketball League 2015-2016


SG

National Women's Basketball Players
---
Our Prestige

Trainers
SBA Training Program
Looking to improve your basketball skills? See what program we got to offer!
View More
Our Senior

Trainers
Coaches that competed for Singapore National Team and Played in Major Leagues in Singapore as well as overseas tournaments.
[layerslider id="2″]
[layerslider id="1″]