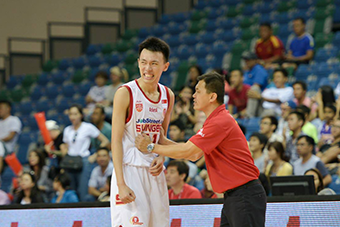 LARRY LIEW
Senior Coach & Singapore Slinger's Player
Experience:
8 Years
Email:
enquiries@scholarbasketball.com
Biography:
Larry was scouted to join the Singapore National Basketball youth team at the age of 14, undergoing the National Youth Programme, he was selected to be a Youth Olympian in 2010 where he and 3 other teammates are the only Youth Olympian in history. Then, he was recruited by the Singapore Slingers in 2014 to play in the ASEAN Basketball League and has been a key player in the team till today.
ABOUT ME
---
Do not be deceived by his tall and lanky physique. Albeit being a skinny player, Larry dominates the game with his sharp shooting; showing no mercy to his opponents with his adeptness at hitting 3-pointers. Larry also has an aptitude for surprising his opponents with his quickness and nimbleness in both his offense and defense plays, enabling his active hands to steal many balls away from his dribbling opponent.