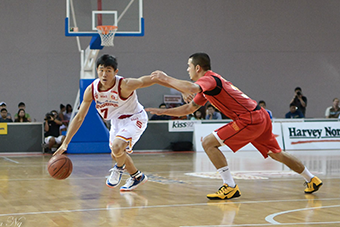 WU QING DE
Senior Coach & Singapore Slinger's Player
Experience:
8 Years
Email:
hello@scholarbasketball.com
Biography:
At a tender age of 19, Qing De was invited to join the Singapore National Basketball Men's team and has been a member of the team ever since. Qing De then started with the Singapore Slingers as a part-time player, and later on deferred school for a year in order to pursue his professional career with the Singapore Slingers and entered the organization as a full-time player.
ABOUT ME
---
In 2015, he brought his game to a whole new level where he led the league with an eye-popping 43.1% from the 3 point land which made him known as a dead-eye shooter. His recent achievements include, but are not limited to, assisting the Singapore National Basketball Men's team to clinch a bronze medal in the Southeast Asia Games 2013 after a 34-year drought, also, winning champion in the SEABA Stankovic Cup in 2014, 2-Runner up in SEABA 2015 and another bronze medal in 2015 Southeast Asia Games infront of our home crowd.
Qing De's greatest gift were neither from the statistics nor the scoresheet, his ability to provide energy and aggressive to his team is what made him invaluable to the team. His work ethics shines on a day-to-day basis as he outworks his peer to achieve constant improvement in his game. He believes "Hardwork beats talent, when talent fails to work hard"- (Kevin Durant)