Learn More About
SBA Basketball Camps
Join the Scholar Basketball Academy coaches for a fun and motivating camps tailored towards individual and team development.
It's your number one thing to do during school holidays and weekends.
Highlights:
Train by our national and professional players.
Unique basketball camp program derived from SBA coaches professional basketball career.
Train in Singapore's most sort after basketball court "OCBC ARENA".
Scholar Basketball Academy Camps has been featured in a number of magazines, papers, blogs, and more :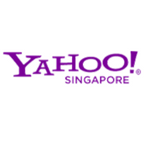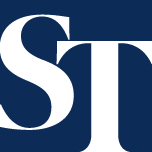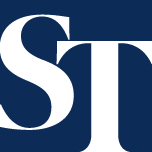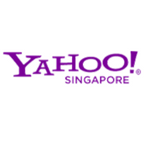 UPCOMING 2022 BASKETBALL CAMPS
We have trained more than 400 students in 2020! Reserve your slot now.
If you are looking to improve your basketball skills and ball handling, our holiday basketball camps are for you!

Scholar Basketball Academy basketball camps are lead by our top national level players including Kian Hao, Russel Low and Singapore's Basketball Legend Wong Wei Long. We have run over 10 different holiday camps from 2016 till today. 

Join us for fun and exciting day of holiday basketball training and games by clicking on the link below.
Date: 31th May to 24th June 2022
Maximum Participants: 24 per timeslot
Duration: 4 Days Camp
Price: $179 (U.P $199) Early Bird Special Till 13th May 2022
Location: HomeTeamNS Balestier-JOM, 31 Ah Hood Rd, Singapore 329979
Date: 13th June to 24th June 2022
Maximum Participants: 9-18 per timeslot
Duration: 5 Days Camp
Price: $229 (U.P $259) Early Bird Special Till 17th May 2022
Location: OCBC Arena, 5 Stadium Dr, Singapore 397631
Dates: 23th November to 27th November
Age Group: 12 and 13 years old Boys and Girls
Location: SBA Skill Lab
Price: S$279 S$249 (Sign up before November 1st and receive $30 off!)
Camp 1 Date: 30th Nov to 04th Dec
Camp 2 Date: 07th Dec to 11th Dec
Camp 3 Date: 14th Dec to 18th Dec
Camp 4 Date: 21st Dec to 25th Dec
Age Group:  Suitable for All Ages, Boys and Girls
Location: SBA Skills Lab
Price: $279 $249 Early Bird Special ending 23rd Nov ($30 OFF)
SBA
CAMP TRAINERS
From Professional & National Teams
Our Basketball Trainers has ample of competitive experiences on their national and professional career. We make sure every trainee get the guidance they required to improve by sticking to 1:8 trainer to trainee ratios.
Wong Wei Long

SBA Founder & National Team's Captain
I have seen the SBA basketball camps twice this year, and I can say that they have very professional and experienced coaches.. Very good basketball skills camp for beginners and advance players. Wong Wei Long and Leon Kwek were very accomodating and always willing to go the extra mile to teach their students their skills and passion for basketball.. Highly recommended basketball training and skills camp in Singapore..
– Giovani Moskera Palermo
Don't Miss Out
Subscribe to our newsletter to receive upcoming camp alerts and promotions.
Wong Wei Long Elite Point Guard Camp 2017
Leon Kwek Elite Skill Camp 2017
SBA Annual Camp 2018 Spring Edition
Wong Wei Long Camp
2017 'Elite Point Guard'
Leon Kwek Camp
2017 'Elite Skills'
SBA BASKETBALL CAMP
2018 Spring Edition