Our trainers have trained and taken part in the toughest clubs and leagues in Singapore. We have committed our youth to this sport and won many medals for Singapore and our clubs. We imbue ourselves with the highest standard of sportsmanship and resilience. We take pride in coaching the next generation of players with our years of experiences and trainings.
Slide 1
Senior Coach & National Player
Wong is a Graduate from Nanyang Technological University, with a Degree in Electronic Electrical Engineering. Wong is in the coaching industry for more than 16 years where he has impacted local and international students through the game of basketball. To many, he is their role model for excellence as he has excelled being a student-athlete in his time.
Slide 1
Lek Wei has been competing in the game of basketball for 13 long years where he have trained under numerous coaches from all over the world such as China and Phillippines. Well known for his leadership he has helmed numerous leadership roles from captain of the basketball team to Singapore Armed Force 2nd Sergeant and Instructor in the Armour Training Institute. With his successful military background, he is very capable in gaining respect from people which translate into his outstanding ability to grasp student's attention with his tone and voice.
Slide 1
Senior Coach and Ex-National Player
Ng Kian Hao has been competing in the game of basketball since young and was scouted at the age of 17 to represent Singapore schools in the ASEAN school games. Well-known for his speed and dribbling skills he held leadership roles for captain in the Singapore schools and SIM. Currently, Kian Hao is playing in the national team and Singapore Slingers team.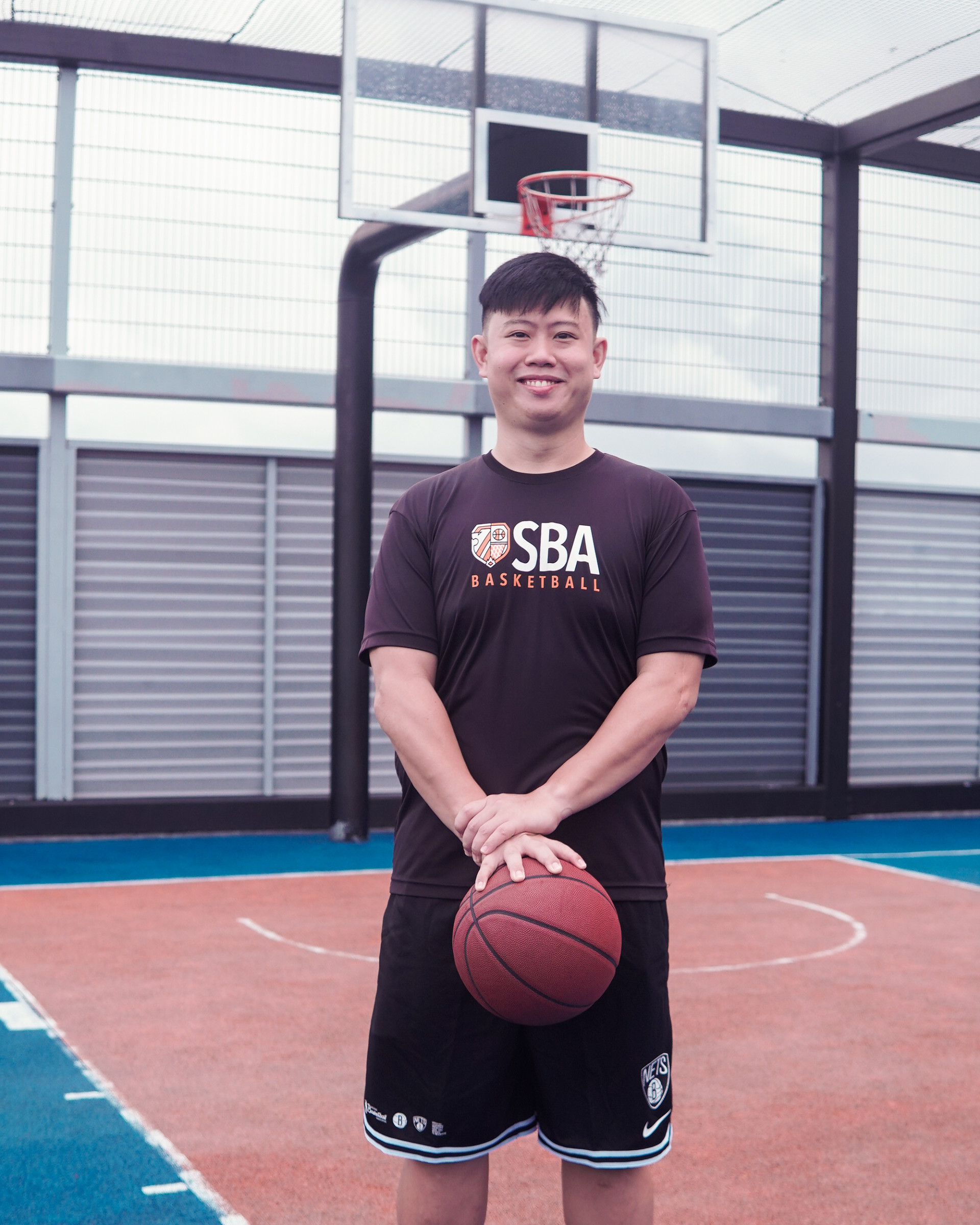 Slide 1
Mervyn Lee, a 5 year veteran in the National Basketball League (Division 2), someone whom has been known for his sweet shooting stroke from the floor. Despite being plagued with multiple injuries in his career, he never allow them to stop him for striving to be at his best whenever he is on the court. Many would be deceived by his huge frame, as he has a soft heart for the younger generation. He started his coaching career a year ago because he want to help kids grow the passion for the game just like he had. Mervyn possess a unique skill in interacting with kids and always share a special bond that goes beyond the basketball court, which explains why most of his trainee loves being around his training sessions as he provide them with the environment like home.
Slide 1
Bryan has been coaching for SBA for more than 8 years now, forging the way for new generations of student-athletes. Been playing the game for many years, has given him insights into how he would mold the new generations. He is also the head coach for SBA under 10 boys category. Clenching 2nd for CBL U10 team the past season.
Coach Bryan philosophy "Offense will win games but the defense will win the championship." Strict at his coaching especially if his players are slacking on the defensive end. He is very defensive-minded for basketball.
Slide 1
Alfi played in Singapore Division 1 Men's local team for more than a decade. Would like to be known as Alfi as he thinks his name is too long for people to pronounce. With the accumulated amount of experience, he would be able to equip/impart knowledge to the trainees. Engaging and friendly while remaining strict to his coaching, that is the Alfi style. "Attitude is a choice" a quote Alfi would use. He has high patience and acceptance of his trainees.
Slide 1
Coach Leslie have been coaching in SBA for 3 years,. Coach Leslie started playing basketball when he was 10, became the basketball captain in secondary school, and carried on his passion for basketball after. He went on to take a Diploma in Sports Coaching, received a First Class Honours for his Sports Studies & Marketing Degree, then accepted a traineeship role as a Coaching Development Executive in Republic Polytechnic. Now in SBA, Coach Leslie is well equipped to educate and coach through his experiences in the coaching and education sector.
Slide 1
Developmental Coach & National Player
Zhi Cai has been playing basketball over 15 years, since the age of 8 and coaching trainees from 6-15 years old for 1 year and counting. Coach Zhi Cai loves teaching trainees into a little detail of the drill and guide them through their life with the values learnt by him.
Zhi Cai played in various competitions both local & International , such as represented Singapore in Asean school games 2014 & SEABA U18 games 2016 and locally, he got 2nd placing for Milo Cup U18 in 2016, Champion for POL-ITE in 2016 & 2017, Champion for IVP in 2017 and 3rd placing for NBL Division 2 in 2017-18 season. Also, he had an opportunity to train in the development team of Singapore Slinger for 2018-2019 season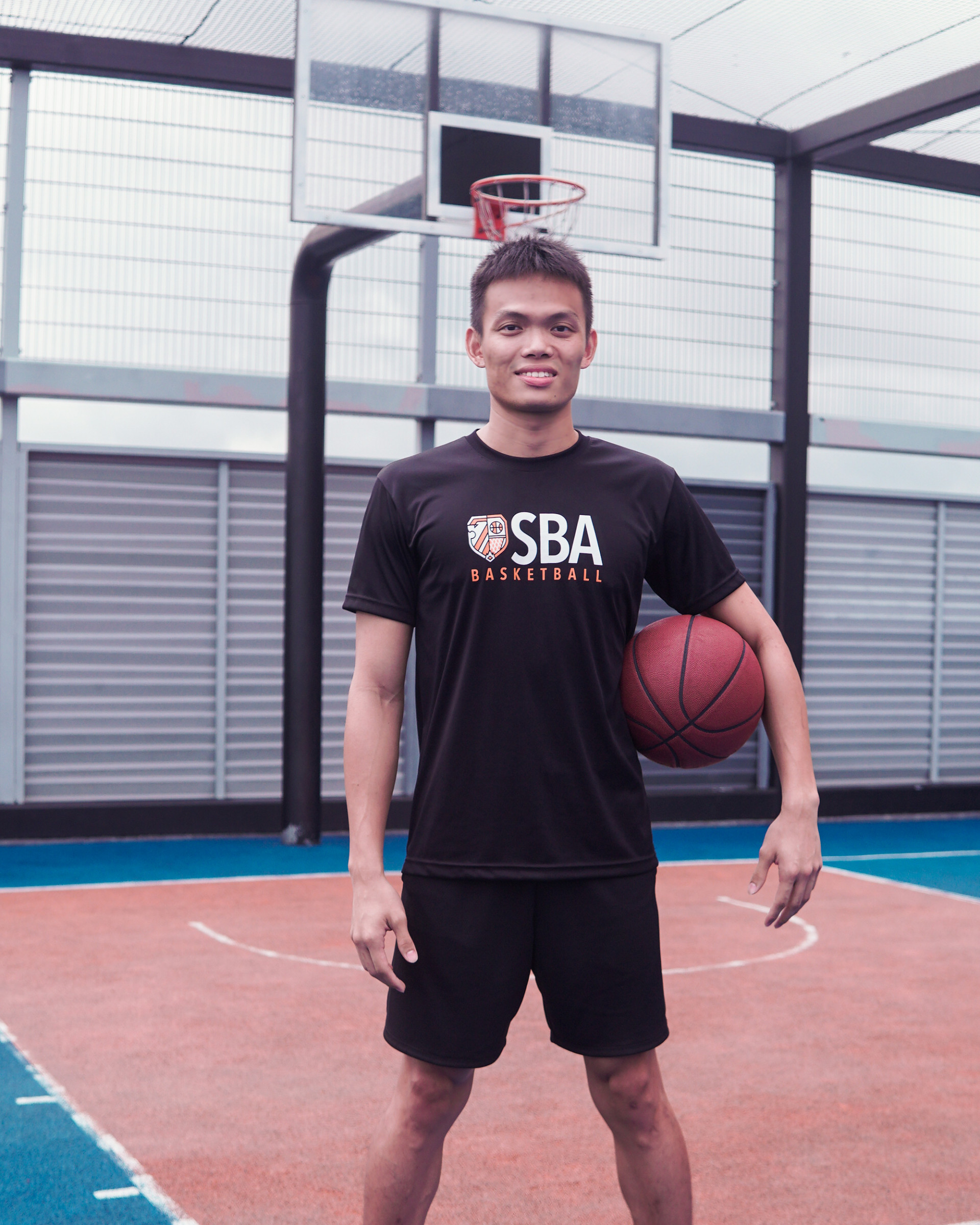 Slide 1
Slide 1
At the tender age of 13, Yuan Yang transitioned from playing volleyball to basketball. Since then he been actively participating in school and local basketball games. Being active sportsman, He also play soccer as a secondary sport. As he grew older, he learned a lot about basketball techniques and training methods from his coaches. Standing tall at 1.85m, he dominated the center position and managed to helped his team clinched D1 champion in 2014.
Slide 1
Gildon has been playing the game of basketball for close to a decade and coaching trainees from 8 to 17 years old for 5 years and counting. Coach Gildon love teaching trainees of different personalities and character which he can adapt to and learn at the same time. While in his national youth period he learned that a great player has the ability to be flexible in adapting to different systems. Gildon played in the Milo Cup 2015 U15 categories and got a golden cookie for it. Also, National Youth U18 on the year of 2016 – 2017.
Slide 1
Jun Wei has been playing basketball for 9 years. With this experience he is confident that he will be able to pass his knowledge to the younger generation. Currently, the coach for our Under U12 trainees. He loves to see the trainees mastering a certain skills set and applying them on the court. Coach Jun Wei believes that sports will build your character, confidence, and mental toughness will bring it out of you in the later part of your life.
Slide 1
Slide 1
Coach Rui Jie is well known as a formidable power forward & center basketball player, who strike fear in the basketball court with his sheer strength and '1.86m' tall figure. 
 He started playing basketball since secondary school and actively participating local basketball competition such as Men's Open and Pesta Sukan Basketball. 

At 1.86m, Rui Jie's size may make him intimidating, but his smile has the power to melt hearts of his trainees